El portafoli electrònic com a procediment avaluador de l'aprenentatge per a la comprensió als centres de secundària de la xarxa school+
The project The electronic portfolio as a tool for learning and comprehension assessment in secondary schools from the School + Network was developed based on three main priorities that synthesize our objectives:
To develop a pedagogical experience based on the educational perspective that utilizes the project method, as well as the virtual teaching and learning system School+Microcosmos.
To encourage collaboration among the teachers within each school and among those of from all the different participating schools.
To carry out a systematic study, using different procedures for collecting evidence (observations, interviews, analyses of materials, meeting minutes, final reports, …) that addresses the forms of understanding produced by the students, which may allow us to rethink learning in secondary education.
The research has shown how, using the educational perspective adopted for this project, different possibilities for promoting comprehension are manifest. However, it has found that these possibilities are limited by organizational constraints — especially temporal and spatial ones — and by curricula that currently mediate the innovative capacity of secondary schools. This report reviews the processes and results of the research and the educational innovation as well as some of its implications for creating change in secondary education.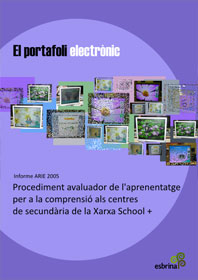 Authors
Juana Mª Sancho (coordinator)
Download