Educar con sentido transformador en la universidad
This book is the result of the #educarconsentido initiative, a series of educational dialogues in virtual format promoted by the Esbrina research group of the University of Barcelona and the NGO Faro Digital. Its objective has been to build a space for collective and international reflection around the main questions and challenges that emerge in the face of the growing digitization of daily life, and which were abruptly accentuated by the COVID-19 pandemic. Beyond the diversity of topics addressed in these almost two years of #educarconsentido, the objective of this book is to bring its readers closer to those ideas and reflections that were especially focused on the university and its academic communities.
Each one of the chapters seeks to favor the understanding of the society of which we are a part and to propose how from the universities it is not only possible to provide keys for the generation of knowledge and training, but also for the construction of a more just and democratic society.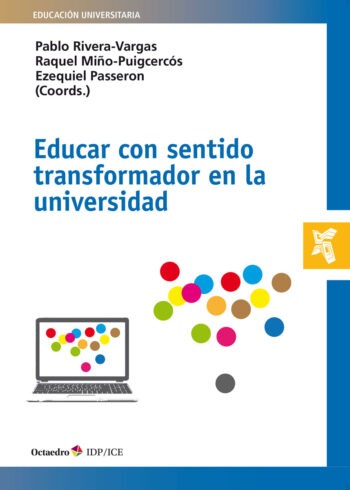 Coordinators
Pablo Rivera Vargas
Raquel Miño Puigcercós
Ezequiel Passeron
Editorial Octaedro, 2022
ISBN 9788419023674

Download