Carla Fardella Cisternas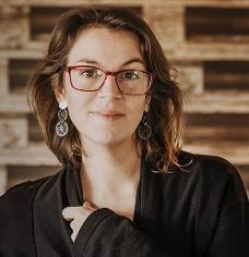 Master's and PhD Cum Laude in Social Psychology from the Autonomous University of Barcelona. Between 2008 and 2015 she was a teacher assistant at the School of Psychology of the Pontifical Catholic University of Valparaíso and since 2016 researcher at the Faculty of Education and Social Sciences of the Andrés Bello University. Since 2008 he has worked in the field of social studies of work, higher education and the transformation of productive models.
Fardella has published dozens of articles in national and international magazines on the transformation of the State and its impact on teachers and knowledge workers: teachers, academics and researchers. He also participates in different individual and associative research projects, such as Centro Núcleo Milenio Autoridad y Asimetrías de Poder (NCS17_007) and Programa de Investigación Asociativa (PIA) SOC180039. Through advice and participation in different technical tables, he has sought to transfer his work to the design of public policies in higher education, the development of plans for scientific trajectories and the promotion of gender equity in education and science, both regionally and nationally with the Ministry of Science, Technology, Knowledge and Innovation of Chile.
Program
THURSDAY MAY 11th
15:30
Opening

Dr. Pablo Rivera-Vargas
Esbrina member, professor at the Department of Didactics and Educational Organization at the Faculty of Education, University of Barcelona


15:45
Keynote

Experiencias comunes de mujeres investigadoras: Alternativas, agencias y creatividades

Carla Fardella
PhD in Social Psychology and Researcher at Universidad Andrés Bello


17:00
Discussion and closure

Registration
You can register by filling the following form or visiting the link: https://forms.gle/EwRXpWbfaXgiGbPy8
Organized by